Lyric Singer 'Classic Crossover ' Opera – Broadway – International Pop Actress – Voice Coach – Producer
Vanina sings since her childhood, following her study at the National Conservatory of Music & Voice then in Milano (Italy), she starts early her professional career in France, at the Nice's Opera House.
She sings in various shows, concerts, festivals and opera productions including the 'Chorégies d'Orange' and the 'Festival d'Avignon', with famous conductors and star singers such as Montserrat Caballé, Katia Ricciarelli, José Carreras, Nicola Martinucci.
She thus forging herself a solid professional experience before settling in Los Angeles where she develops a large repertoire covering different music's genres such as Opera, Broadway, Jazz and International Pop, with her own compositions.
She also completes her training of Anglo-Saxon musics with Seth Riggs the vocal coach of the stars with 120 Grammys, as well as enrolling in the Hollywood Acting School.
Polyglot she also compose and writes her own songs in many languages, with different music's inspirations. Vanina develops very early her concept of «classic crossover» concerts an 'avant-garde' style, thanks to her lyrical voice applied to divers modern and personnalized arrangements.
Vanina perfects to reach a vocal and scenic freedom of expression, forging her musical identity thanks to her unique fusion of style and sonority, combined with her charismatic presence and fascinating voice which makes her a complete and multicards international artist, with sensitive and lively interpretation.
Vanina evolves in various cultural fields, she performs with her concerts in various countries and participates also in various shootings as an actress, including 'Carmen' Carmen' of Bizet in Los Angeles' and 'Crime Story' by Michael Mann in Las Vegas.
Vanina records her albums in Los Angeles:
– A Pop-Opera album named 'Vanina'
Compiling some of her own songs , with the help of Mark Spiro an American and multi-awards-winning producer and author/composer.
Containing also a unique cover and video of the song 'Self Control', inspired by Vanina and reflecting the diversity of her talents, her music's and arstistic's inspiration.
A Big Band Opera album entitled « The Sound of Time » which includes several international standards and Carmen (Bizet), arranged by Charles Callelo, a famous American composer , conductor and producer who has also worked with Barbara Streisand, Engelbert Humperdinck and Franck Sinatra.
This album includes also a modern cover of the Habanera from Carmen, and a unic ballad exclusively composed for Vanina by Don Carlos Eleta Almaran, the renown composer of the world famous songs 'Historia de un Amor'.
Two major videos were produced in Los Angeles for Porque and l'Habanera, with the exceptional participation of Roberto Duran (stone hand), the World Boxing Champion in his own role.
A Jazz-Opera album called « Amore » under the theme 'When the Opera meets Jazz', a lyrical and modern adaptation of different international Jazz standards launched at the International Music Talents Festival in Cannes ( France).
Strong of her professional skills and experiences, while leading her international carrier between Beverly Hills, North & Latin America, Asia and Europe. Vanina also becomes a voice coach, motivated by the need to share her passion and to transfer her knowledge.
She proposes singing masterclasses in the fusion of performing arts and cinema, a full artistic and unic format reflecting her training, pathway and work experiences.
Master-class in China
Passionate about singing, fascinated by American cinema and musicals since her childhood, Vanina founded and chairs « The Cannes Cinema Academy & Performing Arts » and « The Golden Voices Music Awards » with « The Golden Voices Academy » to discover, help, stimulate and guide young talents through workshops, masterclasses, competitions, concerts (incuding charity) and organize also various musical and audiovisual projects.
Shooting for WE LOVE CANNES TV with Eric Starck
Endowed with a large international and intergenerational audience, rewarded with the Music Prize at the Off Festival in Cannes, Vanina was appointed Ambassador of the Cannes-Beverly Hills Twinning Committee (logo of the committee) and has also been very active in charity fields thus she has created «Les Voix du Coeur» (Voices fro the Heart) (link: www.lesvoixdoeur.org)(Voices from the Heart) a charity organization, with a collective of friends, artists, professionals, young talents, all acting and performing in support of various charitable causes.
Vanina is a artist of heart and passion, singing to a large public, sharing her talents with emotions, generosity and sincerity. She follows her 'Classic Crossover ' carreer with her concerts, new recordings, shootings, artistic and charity projects.
Crossover charity concert for « Les Voix du Coeur »
Follow Vanina on the social networks to discover her activites, new projects and creations.
Don't hesitate to contact her for an artistic, musical, film, culture or charity project.
Thanks for your support to Vanina!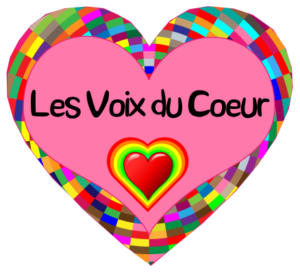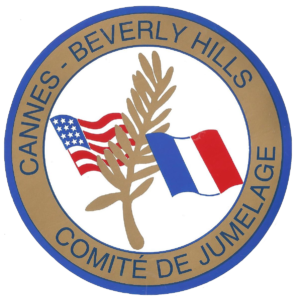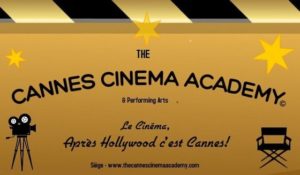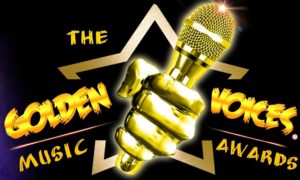 Follow Vanina on the social networks to discover her activites, new projects and creations.